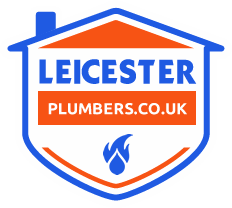 Need an emergency plumber in Leicester?
We are usually available 24/7 so please call us. We cover the county of Leicestershire and Rutland and we can usually get to you within 90 minutes.
Leicester Plumbers charge the call outs differently depending on the time of day, but monday to Friday during office hours the price would usually be £60.00 for the 1st hour. Please note this would start once the engineer leaves his previous location.
As a general rule most leaks can be repaired within 90 minutes.
Plumbing emergencies happen all the time so if there is one piece of advice we like to give people is that when the water is hitting the floor and it's panic mode and you are probably not thinking it's always good to know how to shut off your water main before it's an emergency and make sure that everyone in your house knows how to do this.
Running water could cost you thousands of pounds in damage.
Handling leaky toilet situations always, is the first and foremost thing that people encounter. Especially ones that overflow, the water doesn't stop, it just keeps on running and running, panic sets in. But, every toilet that we have ever seen, down near the floor, the left hand side of the toilet facing it, turn that valve to the right until it stops, right is tight, shuts off the water.
A blocked drain is a situation where you would probably need a professional plumber immediately, so you should always keep that phone number on hand. If you block up a drain, the key is not to run any more water down that drain. If you have a main drain that's plugged inside your house, for example if a toilet's overflowing you don't want to run any more water down the drain, because it's just going to basically make the situation even worse.
Request A Call Back

(Let us know a time that suits you & we will call you back)
Not An Emergency?

(Tell us about the job you require for your FREE QUOTE)
"Very fast, efficient and professional service. Solved a few problems in quick time whilst explaining what caused the issue. Very impressive and would definitely recommend."
Call Today On
07878 994804

"Great service. Very friendly. Diagnosed the problem pretty much straight away and resolved it really quickly. Explained exactly what was wrong to us. Would definitely recommend to others."
Email Us

info@LeicesterPlumbers.co.uk
Let Us Call
You Back!
* Choose a time that is convenient for you and we will call you back!
We strive to give all our customers 100% satisfaction
* That is our ultimate aim as a company and the goal we set for all our clients!