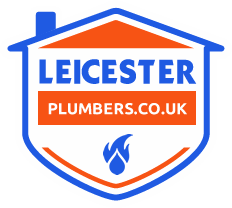 Do you need a new shower fitted?
Shower upgrades can be very simple or complex depending on the needs of the customers. Like for like swap outs are very simple and can take less than an hour.
A like for like would be swapping an electric shower for a new version of the same electric shower.
There are basically two types of shower. Electric and a mixer shower. Electric showers are essentially are very powerful kettle inside an white box. This is fed from the mains and heats the water using a power shower ranging between 8.5kw to 10.8. The more powerful the shower, the more water you can heat at a time, meaning you would get more litres per minute.
A mixer shower, takes hot and cold and blends them in a thermostatic unit in to your shower head. Changing from one to the other can take a day or two depending on the situation in regards to tiles, and general accessibility.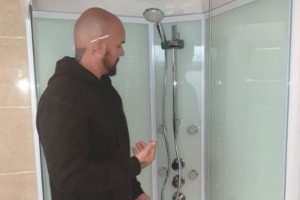 Shower trays can be replaced, installed from scratch, or replace an existing bath. Low level trays are common and used with a modern glass screen or full shower cubicle/ enclosure. They can be laid onto a flat floor or raised up on legs to make it work well with the drainage situation.
Wet rooms are generally more complex and expensive, but would often give access to people with additional needs or wheelchair/ walking frame users. Please call us for a free quote on any of the shower items listed above.
Request A Call Back

(Let us know a time that suits you & we will call you back)
How much would it cost to do a straight forward bathroom swap?
There is no such thing! We are happy to visit for a free quote.
Can you just change my bath?
This is often very difficult, as bath are bolted to the wall under the tiles, so you will lose at least the first row of tiles. So a new bath generally means new tiles too.
Will you fit a bathroom that we have already ordered or purchased?
Yes, but we would like to see what you have bought to check it fits and will work in your current setup.
Not An Emergency?

(Tell us about the job you require for your FREE QUOTE)
Call Today On
07878 994804

Email Us

info@LeicesterPlumbers.co.uk
"Needed a new shower and so glad I found Leicester plumbers. Great communication, explained the options, great knowledge to enable my completely unknowledgeable brain to make the right decision. Now have a lovely new shower, which were very happy with. Thanks."
Let Us Call
You Back!
* Choose a time that is convenient for you and we will call you back!
We strive to give all our customers 100% satisfaction
* That is our ultimate aim as a company and the goal we set for all our clients!